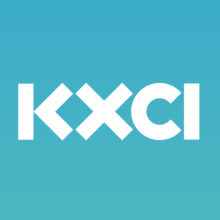 Tales of Tucson Episode 5: The Mysterious Disappearance of Okra McGee
Fictional folk music legend Okra McGee, who debuted at the first Tucson Folk Festival back in 1985, disappeared after he hit it big with his breakout song, "She Done Squashed My Heart." Who started the rumor that he's coming back to play the Tucson Folk Festival this year? And why is an international art thief heading to the Tucson Folk Festival? Find out on the next, tuneful episode of TALES OF TUCSON!

The Mysterious Disappearance of Okra McGee features the voices of  John H. Love, Ella Bracale, To-Ree-Nee Wolf Keiser, Bree Boyd, Meagan Jones, Tony Eckstat, Robin Carson, John Vornholt, Gerrie Young, Linza Bethea, Kelly Frink and Cindy Reardon, as well as participants at the 2017 Tucson Folk Festival. And featuring a special performance of "She Done Squashed My Heart" by real Tucson folk music legend Mitzi Cowell!
TALES OF TUCSON is a show of original radio dramas  co-written and co-produced by Laura Markowitz and John Vornholt. Episodes are inspired by the legends, mysteries and history of the Sonoran Southwest and take place in real locations around Southern Arizona — like the Tucson Folk Festival. You can hear the actual sounds of events and places, as TALES OF TUCSON blends the real and fictional by using both local actors and real people who play themselves. Tune  in to KXCI to hear TALES OF TUCSON dramas, comedies, ghost stories, love stories, mysteries, Westerns, sci-fi and more.
ABOUT THE PRODUCERS
Laura Markowitz and John Vornholt have each explored different forms of storytelling throughout their careers. Markowitz is a book editor, novelist, National Magazine Award-winning feature writer, and multimedia producer. Vornholt is a New York Times best-selling author of more than 65 novels, as well as plays, radio dramas and screenplays. He is also a theatrical producer and director.
"She Done Squashed My Heart" composed and performed by Ella Bracale.  Also performed by Mitzi Cowell. Lyrics by MK LeFevour and Laura Markowitz. (c) Laura Markowitz. All Rights Reserved.
---
TAGS
Folk Music
,
original radio dramas
,
radio dramas
,
Tucson Folk Festival
,