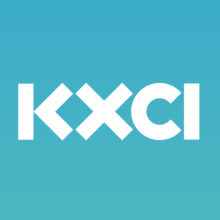 Tales of Tucson Episode 3: Total Wreck
"Ghost Town Hunters," a new reality TV show, sends a producer and an art director to the Sonoran Desert southeast of Tucson to search for the ghost town of Total Wreck. To their surprise, they find that news of the town's death was greatly exaggerated.
Ghost towns have always been part of the spooky lore of the Old West, and Arizona has more than its share of boom towns gone bust. A few are well preserved, but some are more remote now than they were in the 1880s. Total Wreck is one of those lost towns.
Tales of Tucson Episode 3: Total Wreck features the voices of Robin Carson, Paul Hammack, Jared Stokes, Meagan Jones, Ella Bracale, John H. Love, and John Vornholt.
TALES OF TUCSON is a show of original radio dramas  co-written and co-produced by Laura Markowitz and John Vornholt. Episodes are inspired by the legends, mysteries and history of the Sonoran Southwest and take place in real locations around Southern Arizona. You can hear the actual sounds of events and places, as TALES OF TUCSON blends the real and fictional by using both local actors and real people who play themselves.
 Tune in to KXCI to hear TALES OF TUCSON dramas, comedies, ghost stories, love stories, mysteries, Westerns, sci-fi and more.
ABOUT THE PRODUCERS
Laura Markowitz and John Vornholt have each explored different forms of storytelling throughout their careers. Markowitz is a book editor, novelist, National Magazine Award-winning feature writer, and multimedia producer. Vornholt is a New York Times best-selling author of more than 65 novels, as well as plays, radio dramas and screenplays. He is also a theatrical producer and director.
---
TAGS
ghost town
,
John Vornholt
,
Laura Markowitz
,
radio dramas
,
Sonoran Southwest
,
Tales of Tucson
,
Total Wreck
,
Tucson
,