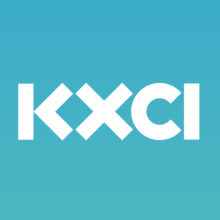 Arizona's Strategic Vision for Water Supply Sustainability
Thomas Buschatzke was the keynote speaker at the Sustainable Water for Southern Arizona: Current Conditions and Future Prospects Community Forum. In his talk he unveils Arizona's future steps for water sustainability. By following the link above you can learn more about the Strategic Vision plan. It is a very important move for Arizona, possibly as progressive as the 1980 Groundwater Act, and is sure to set Arizona on a stronger course for the future. For the first time the state is looking at solutions for the entire state and not just the Active Management Areas where most of the population is located. This gives ADWR the ability to tackle agricultural, environmental, and economic issues region by region. We will see the appointment of a new governmental body, the Governor's Water Advisory Commission as a part of this plan. Fathoming Water will continue to cover the Strategic Vision Plan and watch how it develops, so keep checking back for more on this exciting new development!
Thomas Buschatzke and Lisa Atkins President of the Central Arizona Project will be our next guest on Fathoming Water. The two work hand in hand in Arizona water policy so it was a great opportunity to have them sit down together to discuss their relationship. Tom's bio follows.
Arizona Department of Water Resources, Thomas Buschatzke, Director
Tom Buschatzke was appointed Director of the Arizona Department of Water Resources in January 2015. Prior to this appointment he served as the Assistant Director of the Department's Water Planning Division, overseeing the Colorado River Management, Active Management Areas, Planning and Data Management, Assured and Adequate Water Supply and Recharge Permitting, and Statewide Planning programs and Tribal Liaison. He is responsible for multiple planning and policy, regulatory and permitting programs for the management of the state's water supplies.
Mr. Buschatzke serves as Arizona's principal negotiator on matters relating to the Colorado River, is the Chairman of the Arizona Water Banking Authority and Co-Chair of the Drought Inter-Agency Coordinating Council and represents the State in Indian water right negotiations.
Mr. Buschatzke possesses over thirty years of experience in water management and has been a member of several statewide long-term planning initiatives including serving as Co-Chair of the Statewide Water Resources Development Commission, the Governor's Blue Ribbon Panel on Water Sustainability where he served as Co-Chair of the Regulatory and Permitting Group and was an active participant in the Statewide Water Advisory Group and Governor's Drought Task Force.
---
TAGS
Arizona Department of Water Resources
,
Central Arizona Project
,
Community Radio
,
Environment
,
KXCI
,
News
,
Strategic Plan
,
Thomas Buschatzke
,
water
,
Water Management
,