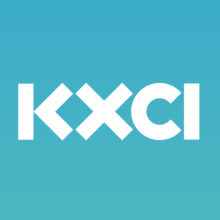 Juliet McKenna works for a private consulting firm Montgomery and Associates based in Tucson Arizona. Juliet is a Hydrogeologist and Water Policy Consultant and her work is focused on developing groundwater supplies and providing water rights support for municipal agencies, public water companies, tribes, and private entities. The former director of an interstate aquifer management group, Juliet has experience coordinating the interests of multiple jurisdictions and diverse stakeholders. Within Arizona, she has helped clients evaluate water availability to support planning and zoning decisions, water supply acquisitions, and analyses of Colorado River shortages.
In this episode Juliet explains what the private consulting sector does for water management. We get into talking about the time scales that planners have to think in, and its all dependent on the problem at hand whether that problem is the future price of water, a return on a capital investment, guaranteeing assured water supplies, or predicting changing groundwater hydrology. Her practical take on the nuts and bolts of how large scale water projects work is fascinating. When Juliet looks at a project she has to consider policy already in place, as well as future legislative actions on the horizon. She has to look at the cost and economics of the project, and most importantly she has to look at the physical and environmental restrictions. She makes a great point that if the project is putting in a well, not all ground water is alike, some is too brackish to drink, brackish meaning water that has high salt content. Her logically way of thinking through a problem allows her to advise a client in this situation to do sampling at different depths and locations, thus saving them a tremendous amount of money if they were to drill a well and find the water is unusable.
We also talk about education and the benefits having a hard science background has for water planning professionals. Juliet has 20 years of experience and experience in other states and she has advised many students in the direction they should take in school, including myself. When I first decided to return to graduate school for water I met with Juliet to discuss my educational and career direction and I encourage students listening to take what she has to say to heart.
---
TAGS
Community Radio
,
Environment
,
KXCI
,
Montgomery and Associates
,
Resource Planning
,
Southern Arizona
,
Tucson
,
water
,