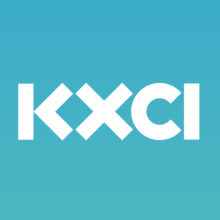 This week we talk with Louise Misztal of the Sky Island Alliance. Louise advocates for science-based and climate smart land management, conducts spatial analysis and mapping, and lead the Springs survey and protection work for Sky Island Alliance. She focuses on improving land and resource management in the face of a changing climate, and finds creative and constructive ways to collaborate with land and resource managers to better steward the resources we all care about. Louise holds a Bachelor of Science degrees in Ecology and Evolutionary Biology and in Microbiology, and a Master of Science in Geographic Information Systems from The University of Arizona.
Louise explains how Arizona has over 10,000 mapped springs, and how the Sky Islands, the basin and range region of southern Arizona and northern Sonora has over 2000 springs alone. It is these springs that maintain the diversity and wildlife of the region. In such an arid climate, and one that is becoming more arid with climate change, the existence of these springs is essential to maintaining the wildlife and plant life of the region. As she explains, these special places are often are where wildlife retreat to during forest fires and they support the regrowth of the forest by serving as the places where forests begin their regeneration after a fire.
Many of these springs have been degraded through human uses, whether it be cattle ranching, recreation, or groundwater pumping, and restoration of these springs are often necessary. More importantly though is maintaining existing springs and monitoring is one of the important steps in making sure that spring ecosystems are healthy. Sky Island Alliance does just this along with restoration work through a huge volunteer base of over 600 volunteers a year, who go out to collect information on the springs of the Sky Islands, along with all the other important work Sky Islands does on the land. It shows the commitment that the people of Southern Arizona have when it comes to protecting and maintaining our unique Sky Island biome. If you are interested in doing restoration volunteer work Louise has the answers, and you can learn more at SkyIslandAlliance.org.
Louise also spent time in Australia investigating their water issues documented in her blog "Springs Down Under." We take a look at how Southern Australia and the Sky Islands are facing similar challenges but how the policies to protect the environment vary greatly between Australia, Arizona, and Sonora. In this episode we imagine the possibilities of policies that could improve the way we care for the water on the land in Southern Arizona, and I encourage you to do the same as you listen and learn about these unique and special spring resources.
---
TAGS
Environment
,
Local
,
sky islands alliance
,
Southern Arizona
,
Tucson
,
University of Arizona
,
water
,