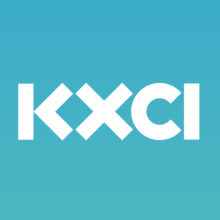 Thanks for visiting KXCI's Locals Only – Tucson, AZ.
We're coming at you this week with another live, in-studio performance from the band Yum! Yum will be joined by Sophie Gibson-Rush live in Studio 2A for an hour of music and conversation.
A little bit about Yum!
Started in 2016, YUM is a funk/punk trio from Tucson, Arizona. With Maya Rizk on Drums, Ari Dettman on Guitars/Vocals, and Rylande Dodge on Bass/Vocals; and with funk as a foundation, the band uses its groove to venture out into various genres including metal and punk to name a few. From house shows to the stages of Club Congress and Solar Culture, YUM is always down for the opportunity to play and share their take on the funky beat.
This live performance wouldn't be possible without the volunteers who help us wrangle all of those angry pixies through the wires, tubes, and airwaves!  Thanks goes out to:
Live Audio & Video Engineering by:
Duncan Hudson
Ben Holman
Wallace Schubach
Walter Harrington
Bjorgvin Benediktsson
Post-production editing and web page by:
Dominic Castelli
Remember to visit the Locals Only website weekly to catch another great performance by one of our great local musical artists. 
---
TAGS
KXCI
,
Live Music
,
Local Music
,
Locals Only
,
Studio 2A
,
Yum!
,