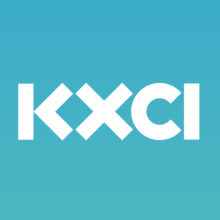 Thanks for visiting KXCI's Locals Only – Tucson, AZ.
We're coming at you this week with another live, in-studio performance from Rising Sun Daughter! They are joining us in Studio 2A for an hour of music and conversation. The show is hosted this week by Sophie Gibson-Rush.
A little bit about rising sun daughter
Rising Sun Daughter is a solo-collaborative project from Grace Rolland, cellist and vocalist of the nationally acclaimed band, Run Boy Run. As an exploration of the landscape that holds the electric and the acoustic, the story and the song, the real and the reflection, Rising Sun Daughter does something unique: create an experience. Singing songs from the heart, Rising Sun Daughter brings audiences together in a moment and a feeling, incorporating storytelling, lyricism, emotional honesty, and beautiful musicality.
This live performance wouldn't be possible without the volunteers who help us wrangle all of those angry pixies through the wires, tubes, and airwaves!  Thanks goes out to:
Live Audio & Video Engineering by:
Duncan Hudson
Ben Holman
Wallace Schubach
Walter Harrington
Bjorgvin Benediktsson
Post-production editing and web page by:
Dominic Castelli
Remember to visit the Locals Only website weekly to catch another great performance by one of our great local musical artists. 
---
TAGS
KXCI
,
Live Music
,
Local Music
,
Locals Only
,
Rising Sun Daughter
,
Tucson
,