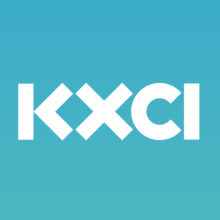 KXCI has a conversation with Galen McCaw the organizer of the free screening of Not Alone which includes a resource fair on the patio with community mental health organizations and a post-screening panel discussion.
https://loftcinema.org/film/not-alone/
http://not-alone.live/
Suicide is the second-leading cause of death amongst youth ages 10-24 in Pima County. The data about mental health and suicide among college students nationwide is also sobering. Reducing the impact of suicide on our community begins with storytelling, conversation, and sharing of outreach and counseling resources. Join us for a screening of the documentary Not Alone, featuring the stories of high school students who have struggled with mental illness and suicidal ideation and how sharing their stories helped keep them alive. The screening will be followed by a panel discussion featuring Joronda Montaño, Exec. Director of notMYkid, Rezwana Islam, UA Public Health major and LGBTQ advocate, Ernestina Limon, former Pima County Health Department Community Mental Health and Addiction Program Coordinator, and Darin Knapp, UA Norton School of Family and Consumer Sciences Assistant Professor of Practice. The panel will be moderated by Bonnie Kneller, Tucson High School Lead School Social Worker. We invite you to engage in a conversation about promoting mental health in our community and preventing suicide in our student population.
There will be resource tables with information on local mental health treatment, education, and outreach organizations on the patio at 5:30pm before the screening. Organizations in attendance include:
● National Alliance on Mental Illness – Southern Arizona
● Help & Hope for YOUth
● notMYkid
● UA Campus Health: Counseling and Psych Services
● Active Minds – UA Chapter
● Text, Talk, & Act
● Palo Verde Behavioral Health
● La Frontera
● COPE Community Services
● CODAC Health, Recovery, and Wellness
● Banner – University Medicine Crisis Response Center
● Epilogue Podcast Project
---
TAGS
KXCI Conversation
,
Mental health awareness
,
Not Alone
,
suicidality
,
The Loft Cinema
,