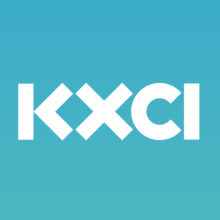 Ernesto Portillo Jr. talks with Steve Carrillo from Mariachi Cobre celebrating 51 years of beautiful music beginning in Tucson and then moving on to Florida. Cobre is an iconic group. Its roots stretch to the early 60s when its core members were part of Los Changuitos Feos de Tucson, one, if not the first youth mariachi group in the US. The Changuitos paved the way for youth mariachi groups to spread in Tucson and elsewhere. After Mariachi Cobre was formed, Steve and his elder brother Randy, now retired, were key in beginning the Tucson International Mariachi Conference in the early 80s, which lead to other similar mariachi festivals in the US.
Ernesto and Steve talk about the 40-year history of the Tucson International Mariachi Conference, working with youth and education, and their relationship with Linda Ronstadt. They also discuss the events of this coming Saturday, May 7  the naming of TCC Music Hall in honor of Linda Ronstadt, and a special presentation from Mariachi Cobre at the 40th International Mariachi Conference.
This interview features two songs from Mariachi Cobre: Las Tres Huastecas and El Silencio de la Noche.
---
TAGS
first youth mariachi group
,
KXCI Community Media
,
Linda Ronstadt
,
Los Changuitos Feos
,
Mariachi Cobre
,
Steve Carrillo
,
TCC Music Hall
,
Tucson Community radio
,
Tucson Mariachi Conference
,