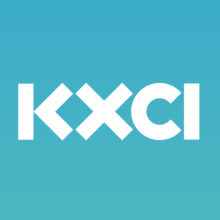 Pedaling the Pueblo – Mt. Lemmon By Bike
For Tucson locals, Mt. Lemmon is an essential place to go for escaping the summer heat. The majority of people prefer to drive up the mountain, but there are some who find enjoyment from pedaling their way to top. And many people probably think, "These cyclists are crazy! Who does this?"  To answer that, host Krista Hansen, handed over the mic to several people she met along the way as she biked to the top of Mt. Lemmon. 
Mt. Lemmon stands tall at over 9,000 feet and is known to rival some of the best climbs across the country. You start off at the base surrounded by saguaros and mesquite trees and 26 miles later you end up in the pines and cool mountain air. And the journey along the way is just as enjoyable, revealing incredible views and colorful rock formations at every turn.
---
Pedaling the Pueblo is a mini-program and podcast that connects people to news and information about Tucson's bicycle culture. A collective of bicycle enthusiasts host and produce weekly programs covering a wide variety of topics. From community events to questions about how bicycle funding works; tips to start riding more to interviews with local bicycling legends, Pedaling the Pueblo explores life on two wheels from a "people first" approach, allowing us all to have an open dialogue about how people move through our shared built environment.
Content is responsive to and driven by the community, so if you have a question or topic you'd like to hear covered, email us at [email protected]. You can also find us on Facebook.
Pedaling the Pueblo – Mt. Lemmon By Bike
---
TAGS
bicycling
,
cycling
,
mount lemmon
,
Pedaling the Pueblo
,
Visit Tucson
,