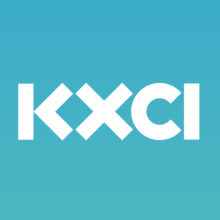 Jake Stephens joins KXCI's Matt Milner in KXCI's Studio 2A for a LIVE ONE-HOUR broadcast performance… Songs about bicycles, surf, mountains, & desert. And discussion of the Jake Stephens water-themed debut album, "How The Water Feels". PLUS a special radio debut of two songs, including "Arizona Baby" and "Santa's Elves"
The lovely voices of special guests Emily Gindlesparger and Jim Yeaton will join Jake on backing harmonies.
Photos by Nicci Radhe, Engineered by Taylor Birkney, Produced by Matt Milner
The Jake Stephens debut album, "How The Water Feels", is surfer's acoustic-vibed concept album around the poetry of the water. A mix of ocean-centered love songs and tales of surfing, mountains, beaches, and rivers. Warmly-played strumming and finger-picked guitar arrangements, often backed by sweetly rising-&-falling female harmonies and soulful slide-guitar riffs, with instrumentals featuring aching harmonica solos, harmonized nylon-string guitar parts, melodic telecasters, spoken word interludes, and a touch of pedal steel. Debut album.
Sound description: Poetic. Acoustic. Rolling. Grooving. Somewhere between the Indigo Girls, Leonard Cohen, Jack Johnson, old Paul Simon, and acoustic Ben Harper – and a speck of Lyle Lovett-ish surfer-cowboy flavor.
https://www.facebook.com/jakestephensmusic
---
TAGS
Jake Stephens
,
KXCI
,
Locals Only
,
Tucson
,