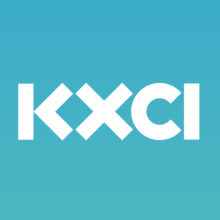 Fabi Hirsch Kruse, CEO of Friends of Aphasia, talks with Elva on The Nonprofit Spotlight about this disorder and the impact it has on individuals and families.
Imagine losing, in an instant, your ability to communicate.  To struggle to say your own name, to write a simple email, or to read the newspaper.  This is a reality for individuals living with aphasia.
Aphasia is a communication disorder that robs individuals of their ability to speak, understand, read, and/or write. Typically, it results from a stroke, but it can also be caused by a traumatic brain injury, a brain tumor, a brain infection, or brain degeneration.
Friends of Aphasia is a Tucson-based 501(c)(3) nonprofit organization dedicated to improving the lives of individuals and families living with aphasia by providing comprehensive aphasia services, implementing advocacy and awareness projects, and spearheading innovative aphasia treatment research. For more information about participating in our programs, volunteering, or supporting our work, please visit our website at www.friendsofaphasia.com or email us at [email protected].
---
TAGS
#aphasia
,
Friends Of Aphasia
,
KXCI
,
Nonprofit Spotlight
,