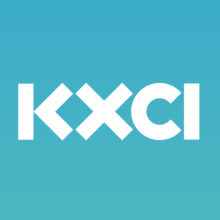 Kathleen Williamson and Samantha Banchy are both board members of the Food Conspiracy Coop. Since 1971, the coop promotes whole, natural, organic, and chemical-free products with minimal packaging. They are expanding and we will hear more about it on this show.
The song for our break is:
Shirley Valerie Horn was an American jazz singer and pianist. She collaborated with many jazz musicians including Miles Davis, Dizzy Gillespie, Carmen McRae, Wynton Marsalis and others. She was most noted for her ability to accompany herself with nearly incomparable independence and ability on the piano while singing.
Peel Me a Grape was recorded in May 1995 and released on her album The Main Ingredient in February 1996. It was written by Dave Frishberg.
This CD is a little unusual, as it was recorded at her home. The four sessions utilized some of her favorite musicians.
Essentially, the song is about a woman who expects to be treated with the best things in life and won't settle for anything less.
---
TAGS
East Side Expansion
,
Food Conspiracy Co-op
,
Kathleen Williamson
,
Samantha Banchy
,