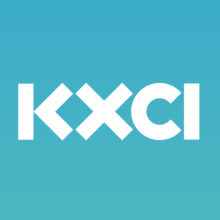 Big Jump Tucson
In this episode the City of Tucson Bicycle and Pedestrian Program Coordinator, Ann Chanecka, introduces the Big Jump Project. The Big Jump is an initiative of the national bicycle industry coalition and charitable foundation PeopleForBikes. Martha Roskowski, Vice President of Local Innovation and Kyle Wagenschutz, Director of Local Innovation discuss PeopleForBikes and in particular, the goals of the Big Jump Project. Tucson is one of ten cities across the U.S. selected to participate in this initiative to increase bike ridership in a particular focus area. The City of Tucson hopes to attract more Tucsonans on bikes through building better bicycle infrastructure and effective community engagement.
The Big Jump Project in Tucson is led by a Leadership Team that live, work and play in the focus area. Over the next three years we'll have several other Pedaling the Pueblo episodes on this topic where we'll feature Leadership Team members, projects we are working on, and much more!
---
Pedaling the Pueblo is a mini-program and podcast that connects people to news and information about Tucson's bicycle culture. A collective of bicycle enthusiasts host and produce weekly programs covering a wide variety of topics. From community events to questions about how bicycle funding works; tips to start riding more to interviews with local bicycling legends, Pedaling the Pueblo explores life on two wheels from a "people first" approach, allowing us all to have an open dialogue about how people move through our shared built environment.
Content is responsive to and driven by the community, so if you have a question or topic you'd like to hear covered, email us at [email protected]. You can also find us on Facebook.
Pedaling the Pueblo – Big Jump Tucson
---
TAGS
Big Jump Project
,
City of Tucson Bicycle and Pedestrian Program
,
Pedaling the Pueblo
,
PeopleForBikes
,