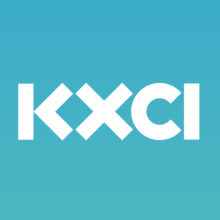 What are bicycle boulevards? Krista Hansen, lead planner at the City of Tucson came onto the show to talk about pre-design project outreach, nontraditional ways of engagement, and upcoming events with Living Streets Alliance. These efforts are a part of PROP 407 parks and connection improvements. 
In November 2018, the City of Tucson voters approved Proposition 407, a $225 million bond package to improve City parks amenities and connections. Park and Connection improvements will occur in three phases over ten years, 2019-2028. A bond oversight commission will oversee funding and monitor the progress of projects. Park projects include improvements to playgrounds, sports fields, pools, splash pads, and recreation centers and other amenities. Connection projects include greenways and shared-use paths, pedestrian safety and walkability, and bicycle boulevards.
Pedaling the Pueblo is a Living Streets Alliance mini-program and podcast connecting you to bicycle events and updates in Tucson. We invite city professionals, grassroots organizers, and storytellers to share what they're working on, what's exciting in the bicycling ecosystem, and how more people can ditch their cars for better, more equitable biking experiences.
We want to talk about what's fresh and relevant in Tucson, so if you have a question or topic you'd like to hear covered, email us at [email protected]. You can also reach out to us on our Facebook page.
---
TAGS
Bicycle Boulevard
,
bike-in
,
family-friendly
,
free ice cream
,
move
,
park
,
Pedaling the Pueblo
,