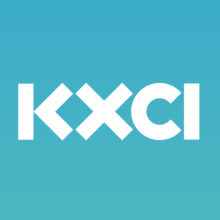 Thanks for visiting KXCI's Locals Only – Tucson, AZ.

We're coming at you this week with another live, in-studio performance from Aztral Folk! They are joining us in Studio 2A for an hour of music and conversation. The show is hosted this week by Matt Milner.
A little bit about aztral folk:
Aztral Folk is an experimental fusion band based in Tucson, Arizona. The group merges a range of musical styles from gypsy jazz to Mexican folk in a blend we like to call Ethno Psychedelic Fusion. The lead singer, Kiri, is one of the most original and versatile voices to come out of Mexico in recent years, integrating everything from Tuvan throat singing, to operatic voice production, to the guttural Louis Armstrong growl. The band members hail from both sides of the U.S.-Mexico border. They mix the melodic lines of the cello, the punch and groove of the electric bass, and the energetic beats of the drums with Kiri's multi-dimensional voice to create a journey of song that is inescapable, rustic, and otherworldly.
Traveling within different human perceptions and dimensions, integrating folkloric elements, using any kind of kachivaches (random things) to create sound, dissolving generational gaps, and entering fearlessly into a romance with music in all of its many forms – that is how AZTRAL FOLK arrives, using all of these elements to create an amalgam of colors, a rainbow of sound.
This live performance wouldn't be possible without the volunteers who help us wrangle all of those angry pixies through the wires, tubes, and airwaves!  Thanks goes out to:
Live Audio & Video Engineering by:
Duncan Hudson
Ben Holman
Wallace Schubach
Walter Harrington
Bjorgvin Benediktsson
Post-production editing and web page by:
Dominic Castelli
Remember to visit the Locals Only website weekly to catch another great performance by one of our great local musical artists. 
---
TAGS
Aztral Folk
,
KXCI
,
Live Music
,
Local Music
,
Locals Only
,