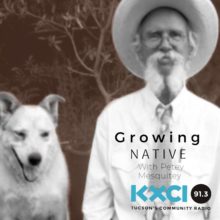 All the plants and their communities I was excitedly jabbering about are in the borderlands year round, but the sandhill cranes are only here for the winter months. You can google sandhill cranes and come up with some places to see them out in Cochise County. Here's a  few places where we look for them: the Whitewater Draw is probably the best known and a great spot, but you can also see cranes at the Willcox Playa off Kansas Settlement Road or off Highway 191 north of Dragoon Road near the power plant…there's a sign saying "Wildlife Viewing." A spot that is surprising for the cranes and all sorts of ducks and shore birds is at the Willcox golf course and Cochise Lake, which is a puddle or two or three, but very good birding there!
And, if you are just cruising the Sulphur Springs Valley you're gonna see cranes out in fields or in the sky during the morning and in the afternoon. Between eleven (ish) in the morning and two (ish) in the afternoon they're back hanging out at their roosting spots….see above. No matter when or where you see them it is awesome!
The photos are mine.
---
TAGS
Growing Native
,
KXCI
,
mariola
,
Parthenium incanum
,
Petey Mesquitey
,
sandhill cranes
,