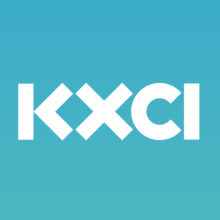 The Organization
Watershed Management Group is a non-profit citizens' organization dedicated to conservation and improvement of desert ecosystems while maintaining economic prosperity. WMG, based in Tucson, develops community-based solutions to that end, providing people with the knowledge, skills, and resources for sustainable livelihoods. A primary goal of the organization is the restoration of perennial flow in the Santa Cruz river and its tributaries, for which it has created the River Run Network. WMG provides classes on sustainable practices and conservation services to private residents, neighborhoods and businesses
The Tour
WMG's Homescape Harvest Tour is an annual event, now in its seventh year, to give people the opportunity to see what is is being done at residential and non-residential sites to regreen our neck of the woods. This year's tour includes 22 such sites. It will be held on Saturday, October 28th from 10 am until 3 pm. The fee – $15 p.p when you come by car, $10 otherwise – will go to WMG's Green Living Co-op program. (There is no fee for children under 14.) The self-guided tour starts from WMG's Living Lab and Learning Center at 1137 N Dodge Blvd.
Interview
The Weekly Green spoke with Dan Stormont, Green Living Co-op Manager, about the tour, WMG's mission and programs, and little things people can do to keep us all in water.
The Weekly Green is a KXCI mini-program on environmental topics from Southern Arizona and the rest of the universe.
The program airs on Monday 5:55 PM, Tuesday 4:55 AM, Wednesday 9:55 AM & 5:55 PM, Thursday 7:55 PM and Saturday 9:55 AM.  Barring circumstances, first airing is Wednesday at 10 am.
Please email inquiries, suggestions and comments to [email protected] or post them on the Weekly Green Facebook page.
---
TAGS
Conservation
,
homescape harvest tour
,
restoration
,
restore
,
river
,
santa cruz
,
Sustainability
,
water
,
watershed
,
Watershed Management Group
,
WMG
,