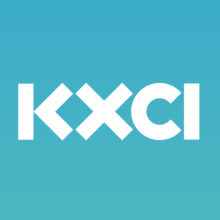 In May of 2016, the Weekly Green interviewed Brad Lancaster, author of "Rainwater Harvesting for Drylands and Beyond", on the benefits of rain water harvesting to augment our dwindling water supply, versus construction of a desalinization plant on the Baja coast.
At the time, water levels in Lake Mead, the primary reservoir for Arizona, California, Nevada and northern Mexico were at a record low. While there has been some improvement over the intervening time, the U.S. Bureau of Reclamation has sharply lowered its estimate of end-of-year levels.
The lake's low levels also cause increased levels of limestone and other sediments in our tap water. Apart from the effect on taste, this also means more maintenance on the pumps and ducts that bring the water to the tap.
The currently prevailing plan to counter this is to build a desalinization plant on the Baja coast and bring water in from there – a distance of some 300 miles which would involve significant monetary and environmental cost.
On the other hand, the amount of rain water our area receives annually is in principle enough to cover the needs of the entire population. The problem is how to hold on to it. Brad is one of our area's foremost experts on methods to do just that. His insights and arguments are as compelling now as they were a year ago, prompting the Weekly Green to recycle the interview.
Brad is also the cofounder of Desert Harvesters, which promotes cultivation of native food crops. Desert Harvesters will be releasing a new book "Eat Mesquite and More: A Cookbook for Sonoran Desert Foods and Living" in December of this year. You can find out more about the book and how you can help to realize this project at DesertHarvesters.org.
~0~0~0~0~
The Weekly Green is a KXCI mini-program on environmental topics from Southern Arizona and the rest of the universe.  The program airs on Monday 5:55 PM, Tuesday 4:55 AM, Wednesday 9:55 AM & 5:55 PM, Thursday 7:55 PM and Saturday 9:55 AM. Barring circumstances, first airing is usually Wednesday at 9:55 a.m.
Please email inquiries, suggestions and comments to [email protected] or post them on the Weekly Green Facebook page.
---
TAGS
Brad Lancaster
,
CAP
,
cookbook
,
Desert Harvesters
,
lake mead
,
local food
,
locally grown
,
native food crops
,
rain water
,
water
,
water issue
,