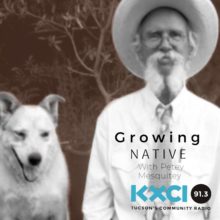 I've known barn owls since I was a kid in Kentucky and I always saw them in barns roosting or nesting up high in the rafters. I remember finding a dead one in a barn once and taking it home to dissect. Some things never change I guess, and though I no longer have the urge to cut into dead animals I still bring them home where they usually end up in our freezer. So you may open our freezer and find a collection dead animals in there next to frozen chiles or some leftover pozole.
I love finding owl pellets beneath trees. The pellets are the indigestible part of an owls last meal. The gizzard can't deal with all the fur and bones and so that comes back up in a tidy oblong ball.  And, I'm not making this up, you can buy owl pellets on line, which means someone somewhere is selling them to suppliers! I'm going to stick to selling plants.
According to the writing on the inside cover I bought my Peterson Field Guide to Western Birds in February of 1970. It's the Second Edition, Revised and Enlarged. Oh, and it's hardcover, which took a beating in its travels. I rebound it a few years ago (see photo), and it should be good for more time on truck seats. And I think I'm gonna start reading more of the field descriptions out loud, which probably means I'll be birding by myself.
The photos are mine. I like the top of the rodent skull in the upper pellet and look at all the bones and fur in the others. Pretty cool. And below is a link to yet another show I did about a barn owl.
https://kxci.org/podcast/tyto-alba-fence/
---
TAGS
Barn Owl
,
Field Guide to Western Birds
,
Growing Native
,
owl pellets
,
Petey Mesquitey
,
Tyto alba
,