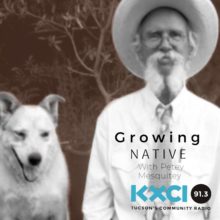 Anyone who lives in groundhog country will have a woodchuck tale or two to tell. Growing up in Kentucky I sure did. At the University of Arizona in '67 or '68 the first poem I wrote for my freshman poetry class was about groundhogs. Sad, but true.
Anemone tuberosa is truly a harbinger of the spring to come and I talk about this sweet early bloomer every February.
The photo of the Anemone tuberosa is mine. And below you'll find a book highly recommended by the local school librarian. "It's quite informative and considerably lighter in bed." She should know…we sleep together.
---
TAGS
Anemone Tuberosa
,
Growing Native
,
Marmota monax
,
marmots
,
Petey Mesquitey
,
Ranuculaceae
,