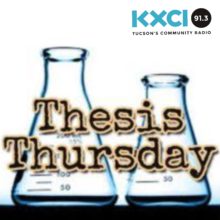 Hi everyone, my name is Priyanka Kushwaha and I am a postdoc trainee at University of Arizona. I grew up in India and moved to US in 2011 to pursue my Ph.D. in Biochemistry at Florida International University. My dissertation work was focused on understanding the soil microbial functional capacity in urbanized soils.
At UofA, I am currently working with Dr. Raina Maier and Dr. Julie Neilson at the Dept. of Soil, Water, and Environmental Science. My current research work is divided into two exciting projects. Project one focuses on understanding the nitrogen dynamics and the associated microbial functions in low-nutrient arid/semi-arid soil systems of the Sonoran desert.
For the second project, I am conducting a greenhouse study to develop a mechanistic understanding of the plant-microbe-metal interactions that will facilitate plant survival in metal-contaminated mining soils. The greenhouse study is being conducted in collaboration with Dr. Julian Schroeder's lab at University of San Diego. As a recipient of the NIEHS KC Donnelly Fellowship, I will be visiting Dr. Schroeder's lab to learn plant RNA-Seq analysis. When I am not working I enjoy reading books, cooking, and yoga. I love visiting museums and aquariums. Deep sea creatures never fail to fascinate me!
Thesis Thursdays is made possible through listener support. Thank You
This episode was hosted by Monica Ramierez
Produced and engineered by Bridgitte Thum
---
TAGS
Priyanka Kushwaha
,