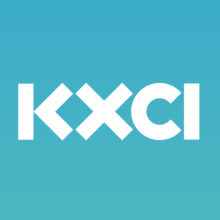 We sat down with Move Tucson's Patrick Hartley to catch up on updates and where we are at with mobility efforts. If you are on or use First Ave, make sure to provide your input now.
The City of Tucson presents Move Tucson, a city-wide transportation master plan that will create a mobility blueprint for the City's future in a rapidly-changing world. The plan will be innovative, creative, and inclusive. By working together, we can commit ourselves to create a mobility future that works for all of us. In this quick interview, we talked about the timeline of the Move Tucson project to incorporate more community input, the latest project focus, and how the City is shifting to prioritize residents' needs. The upcoming changes will take place on First Ave between Grant Rd and River Rd. Right now the survey focuses on the number of lanes developed and will later focus on the type of biking infrastructure that will be incorporated.
Patrick Hartley is the Planning Project Manager for the 1st Avenue assessment.
Take the quick First Ave Survey now! https://first-avenue-needs-assessment-cotgis.hub.arcgis.com/
If you don't use First Ave, head to the newly released project list to make your comments: https://movetucsonrecommendations.altaplanning.cloud/en#/
———————————————————————————————————————————-
Pedaling the Pueblo is a Living Streets Alliance mini-program and podcast connecting you to bicycle events and updates in Tucson. We invite city professionals, grassroots organizers, and storytellers to share what they're working on, what's exciting in the bicycling ecosystem, and how more people can ditch their cars for better, more equitable biking experiences.
We want to talk about what's fresh and relevant in Tucson, so if you have a question or topic you'd like to hear covered, email us at [email protected]. You can also reach out to us on our Facebook page.
---
TAGS
bicycle infrastructure
,
bike lanes
,
biking
,
City of Tucson
,
first ave
,
Living Streets Alliance
,
lsa tucson
,
Move Tucson
,
Pedaling the Pueblo
,
transportation
,
walkability
,
widened lanes
,