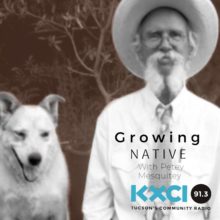 I sure talk about a lot different flora and fauna. From three species of quail, to canyon wrens, to Yarrows spiny lizards, to bristlehead (Carphochaete bigelovii), to Fendlera rupicola, the false mock orange or as we say at home, mock mock orange. You know that's just the way it is, right? You go on a hike and it's about everything…all the plants and animals. Well, and that's the way it is at home too.
I have to laugh at myself. I believe Fendlera rupcola has been in the Hydrangea family for quite a while. I suspect I learned it as being in the Saxifragacea back in the 1980s, but I am finally up to date. For me Saxifragaceae is a lot more fun to say than Hydrangeacea…well okay, probably just me and that would be a poor reason to have the plant in the wrong family.
The photo is mine of a white flower atop a branch of Fendlera. Around you and me in the borderlands, you find this tall stemmed woody shrub from 4,000' to 7,000' on rocky slopes. It usually done blooming come June, so there is still time to catch it in bloom. See you out there.
---
TAGS
Carphochaete bigelovii
,
Chiricahua National Monument
,
false mock orange
,
Fendlera rupicola
,
Growing Native
,
Hydrangeaceae
,
Petey Mesquitey
,