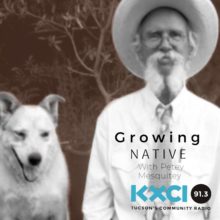 These day trips of ours into the hills are so renewing. The particular canyon that I talking about is very close to our home and within 30 or 40 minutes we are out of our truck and walking in Madrean evergreen woodland. It's interesting to me that it's only about 1,300 ft. in elevation change from our little homestead to where we start seeing madrones.
Madrones range from 4,000 to 8,000 feet in the mountains and always seem to be found in the woodlands along creeks and when we started finding these beautiful trees, I walked a several yards into the woods and saw that we were just above a huge rocky dry creek. Magical.
There are three species of Arbutus in the western US and if you go into Mexico there are at least five more species listed. Our madrone, Arbutus arizonica, is found in southeastern Arizona, southwestern New Mexico and southward across the border into Mexico.
The photos are mine of the flowers and the red stems. I like the photo of the madrone branches and leaves up with the top of the oaks which are Arizona white oak and silver leaf oak.
---
TAGS
Arbutus arizonica
,
Ericaceae
,
Growing Native
,
heather family
,
Petey Mesquitey
,