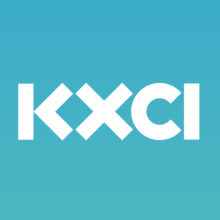 Shay Bieder, Integrative Touch for Kids
The Nonprofit Spotlight features Integrative Touch for Kids, Founder and CEO Shay Bieder to share more about their incredible work in the community.
Testimonials from Families
"My whole life I never expected I would be diagnosed with Stage 4 lymphoma. The service provided to me from your company has been the most effective and most enjoyable experience of my whole situation. Thank you so much and I hope your company can grow and help more people heal with such an amazing service."
-Child in the hospital who received our services.
"I had no idea what to expect. I am floored by this event. I have never experienced anything like this!"
"I feel more empowered."
"I cannot wait for the ITK Healing Center to be built and to participate in more ITK Healing Circles. This is the best part of the year for our family. We all learn so much and grow every time!"
"This event exceeded my expectations. All presenters and sessions were excellent. The number and quality of volunteers is shocking. Wow! What a great experience."
"What a wonderful experience. Thank you so much. Just a great organization with an awesome mission."
"I'm really in awe of how well my expectations were met! I am just so thankful!!!"
"I am so grateful! I am not even this confident with the care of my respite providers!! So grateful!"
"The overall experience was meaningful….being able to take a step back from everyday life to take a look at my life and my family's life and what we can do to be happier and healthier. We can incorporate what we learned into our everyday life."
"This was an incredible program that helped link people together over the things they had in common."
"Thank you for providing such a needed and incredible service to the Tucson special needs community!"
"I wish every family had a chance to experience this."
"Everything went well today. I got the perfect balance of healing therapies, physical and mental support to give me a reboot."
"Thank you from the bottom of my heart."
"The staff was awesome and very patient.  I was told by your staff that my grandson was spunky and wonderful instead of all the negative things I hear all the time. Also, my husband has cancer and today was very healing for all of us. Thank you for making a huge difference in our lives today."
---
TAGS
Integrative touch for kids
,
Integrative Touch Therapies
,
KXCI Community Radio
,
The Nonprofit Spotlight
,