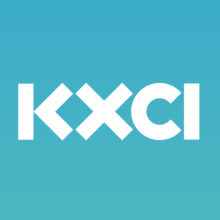 This week we talk with Stuart Moody.
He is working on the Cooling Tucson Adaptation Report with Leslie Ethan and the Climate Change Committee with the City of Tucson. Stuart expects the report may be complete in the next few months and ready to present to the Tucson City Council.
Air dates April 12, 13 & 14 of 2014
More info below and a link:
"The goal of Action Climate Tucson is to reduce greenhouse gas emissions to 7% below 1990 levels.
The benefits of reducing greenhouse gas emissions in our community include: saving on fuel and utility costs, creating jobs and promoting the economy, conserving our precious water resources, cleaner air, and improving the efficiency of buildings.
Tucson's arid desert climate makes the community especially sensitive to climate change. When we all work together Action Climate Tucson's mitigation and adaptation strategies will help decrease Tucson's vulnerability to climate change and create a more resilient future community.
On December 20, 2011, the City's Mayor and Council adopted Resolution 21838 approving the Phase 1 Climate Mitigation Report and Recommendations. This directs staff to move forward with the implementation of the climate mitigation and adaptation program outlined in the report.
Learn more by searching Action Climate Tucson on Facebook or visit http://www.tucsonaz.gov/ocsd"
---
TAGS
City of Tucson
,
Climate Adaptation
,
KXCI
,
The Weekly Green
,
Tucson
,