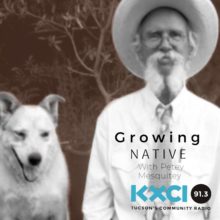 Well, every year I find the the same male box turtle in a monsoon puddle out by our front gate. A friend asked how I could be sure without marking the turtle, but I'm sure it is and the box turtle himself confirmed it when he asked me if I was the same guy that photographed him every year in that puddle. Case closed.
There are 6 species of Geraniums found in Arizona.  Richardson's geranium is common and easily seen spring through fall when you are up in the sky islands. And by the way, have you ever notice that when you rub the leaves or stem of plants in the geranium family, Geraniaceae, that it smells like carrots? Well, not an important distinction and they are not even related, but another fun plant tidbit.
A couple notes: that's a recent photo of my old box turtle friend in his puddle.
I had many photos to choose from for the geranium photo. I like this one showing the purple veins on the petals. Sometimes the flower appears to be pure white with the veins not so easily seen.
---
TAGS
Geraniaceae
,
Geranium richardsonii
,
Growing Native
,
Petey Mesquitey
,
western box turtle
,