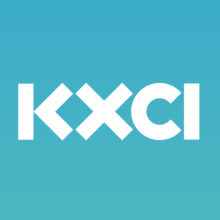 Interview with Ernesto Somoza – Love the Place You Live
December 2020 | Interview by: Raye Winch | Photos by: Rachel Castillo
"It is gold where we live. Love the place that you live and get engaged and you can't go wrong."
Ernesto Somoza is a lifelong Tucsonan, an artist, educator, and outdoor enthusiast. Through leading student cycling, hiking, and camping trips, he helps to instill a sense of belonging and love of the land and region.
He graduated from the University of Arizona with a Bachelor's of Fine Arts and now teaches a state-of-the-art graphic design course including 3D printing, drone flying and website design.
For the full interview, photos and more, visit www.peoplesparkingchange.org
Photo by Rachel Marie Photography
Ernesto Somoza; stands inside his classroom at Pueblo High School in South Tucson, Arizona where he teaches Graphic Design.
---
TAGS
Ernesto Somoza
,
Fine Arts
,
Graphic Design
,
Tucson Teachers
,