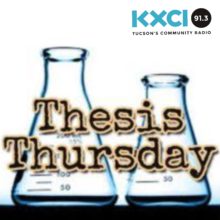 David Hogan received his Doctorate in 2016 from the Department of Environmental Science in the
University of Arizona's College of Agriculture and Life Sciences. He is an assistant research scientist in
the Environmental Microbiology Laboratory of Dr. Raina Maier. His research interests focus on the use
of biosurfactants (microbially produced surfactants or "soaps") to develop remediation technologies for
metal contamination in water.