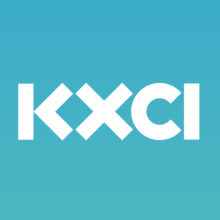 Thanks for visiting KXCI's Locals Only – Tucson, AZ.
We're coming at you this week with another live, in-studio performance from Beyond Words. They will be joined by Matt Milner live in Studio 2A for an hour of music and conversation.
A little bit about Beyond Words
---
Pete Fine has played lead guitar in bands in Tucson for decades, including Whole Lotta Zep. He also has composed, orchestrated and performed concertos for electric guitar and orchestra. Joined by virtuoso keyboardist Andrew Hannon and the powerhouse rhythm section of Cat Ripley and Martin Tiernan, Beyond Words ignites the stage with music that is totally original, powerful, and moving. You haven't heard anything like it.
Pete Fine, born in New York City in 1950, started studying guitar in 1963, and moved to Tucson in 1974. Having performed with ensembles of many different styles of rock and jazz-rock, as well as doing recording sessions and orchestra pit work, he has earned the reputation of being a virtuoso acoustic and electric guitarist. Adding to his resume, he is a self-taught composer and orchestrator. His first work for 12-string guitar and chamber orchestra, written in 1972, was released many years later under the German label Shadocks Records , and a subsequent work for electric guitar with full orchestra was spotlighted in Guitar Player magazine in August 1982.
Having loved symphonic music all his life, Pete has had several works performed in Tucson, most notably a Symphony for String Orchestra, an Electric Guitar Concerto (released on CD by the Catalina Chamber Orchestra conducted by Enrique Lasansky) and a suite for 12-string guitar, two vocal soloists, and orchestra. In addition to these musical accomplishments, Pete has studied classical Indian music and is a performer on sitar, a popular North Indian stringed instrument.
---
Live Audio & Video Engineering by:
Duncan Hudson
Ben Holman
Wallace Schubach
Walter Harrington
Bjorgvin Benediktsson
Post-production editing and web page by:
Dominic Castelli
Remember to visit the Locals Only website weekly to catch another great performance by one of our great local musical artists. 
---
TAGS
Beyond Words
,
KXCI
,
Local Music
,
Locals Only
,
Tucson
,