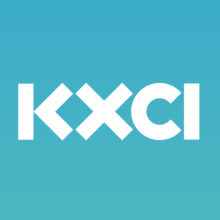 Pedaling the Pueblo – A Behind the Scenes Look at 24 Hours in the Old Pueblo presented by Tucson Medical Center
Each year, on President's Day weekend, thousands of people gather in the desert north of Tucson to find out how many miles and for many hours they can ride their mountain bikes on a 16-mile loop course  over a period of 24 hours. Oh, and they also have a great time while they do it. The 24 Hours in the Old Pueblo presented by Tucson Medical Center is part endurance event, part party and part reverence for the beautiful Sonoran Desert.
Though this event has been happening for 19 years, not much is known about the behind the scenes work that goes into maintaining the trails, building and cleaning up after 24 Hour Town as the makeshift city in the desert is affectionately known, and preparing for the fun. Join Epic Rides president Todd Sadow for an interview and a look at what goes in to making this event happen.
For more information on the event, including how you can volunteer, visit the 24 Hours in the Old Pueblo site here.
Pedaling the Pueblo is a mini-program and podcast that connects people to news and information about Tucson's bicycle culture. A collective of bicycle enthusiasts host and produce weekly programs covering a wide variety of topics. From community events to questions about how bicycle funding works; tips to start riding more to interviews with local bicycling legends, Pedaling the Pueblo explores life on two wheels from a "people first" approach, allowing us all to have an open dialogue about how people move through our shared built environment.
Content is responsive to and driven by the community, so if you have a question or topic you'd like to hear covered, email us at [email protected]. You can also find us on Facebook.
Pedaling the Pueblo – A Behind the Scenes Look at 24 Hours in the Old Pueblo presented by Tucson Medical Center
---
TAGS
24 Hours in the Old Pueblo
,
bicycles
,
KXCI
,
mountain biking
,
Pedaling the Pueblo
,
Sonoran Desert
,
Tucson
,