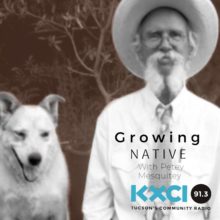 Well, a few things:
The first time I saw and identified crimson sage (Salvia henryi) was years ago just outside Paradise in the Chiricahua Mountains. Marian and I were checking out a native mulberry when we saw the bright red flowers on the same hillside. That's pretty cool, because I learned later that John and Sara Lemmon collected it in the Chiricahuas in 1882. The Lemmons sent their plant collections back east to Asa Gray for identification and naming. It was Gray who named the species henryi after the botanist Augustine Henry who collected and botanized in China. Jeez, talk about an argument for species names maybe being something about the plant itself.
Oh, oh, oh and oh, the sage in your kitchen cupboard is Salvia officinalis. That species name means rush to your local apothecary and get some cause the plant has medicinal qualities.
And finally; the marvelous herbalist/ethnobotanist Michael Moore, when writing about big leaf sage (Artemisia tridentata), told a story about some folks using it in their turkey stuffing. Very funny.
The photos are mine of crimson sage (Salvia henryi) in the Chiricahua Mountains.
---
TAGS
crimson sage
,
Growing Native
,
KXCI
,
Petey Mesquitey
,
Salvia henryi
,