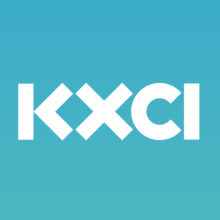 EARTH DAY
The 21st Earth Day Festival will be held on Saturday, April 18th, from 9 a.m. until 2 p.m. at Reid Park on South Country Club Road. There will be an environmentally-themed parade at 10 a.m. Eco-minded scouts, schools, non-profits, families, businesses, agencies, clubs and organizations are all invited to join for free. There are prizes to be won!
There will also be exhibits, activities and demonstrations of alternative-fuel vehicles. Bring your own! Exhibitors should register by April 10th.
Several local animal rescue organizations will be on site with adoptable pets that are looking for love and attention.
For more information, visit http://www.tucsonearthday.org
NATIONAL PARK WEEK
"Find Your Park" is the theme for this year's National Park Week, April 18 – 26. Entrance fees will be waived on April 18 and 19. Saguaro National Park will be participating in Earth Day Celebrations at Reid Park on April 18 – National Junior Ranger Day, and will be distributing Free America the Beautiful Passes to all active members of the US Military and their dependents (CAC card or Military ID required) from 9am-2pm.
Launched on March 030 by the National Park Service and the National Park Foundation, Find Your Park is a public awareness and education campaign celebrating the milestone centennial anniversary of the National Park Service in 2016 and setting the stage for its second century of service.
Saguaro National Park joins parks, programs and partners across the country to encourage everyone to find their park and share their stories online at FindYourPark.com.
BIKE FEST
This year's Bike Fest has kicked off on April 1st and will last the entire month. Bike Fest includes over 60 community events, like the ever-popular Cyclovia Tucson, El Grupo Bicycle Scavenger Hunt, a Bike-In Movie Series, as well as brand new events like a Circus Parade Bike Ride, a Family-Friendly Bike Campout, and an ApROLL Bike & Walk to School Challenge for K-8 students anywhere in Pima County.
Numerous local businesses will also provide rewards and incentives for patrons that arrive by bicycle.
Go to bikefesttucson.com/events/2015-04/ for more information.
PIMA COUNTY CERTIFIES FIRST NET-ZERO ENERGY BUILDINGS
PIMA COUNTY – Pima County Development Services has certified the community building at the Las Abuelitas housing complex, 440 E. 26th St., as a Net-Zero Energy Building. A net-zero energy building makes all the energy it needs through solar power, thereby lowering utility bills.
Las Abuelitas is a project of the Primavera Foundation and consists of 12 homes and a community building. The project provides housing for families with children and is specifically designed to meet the needs of grandparents caring for grandchildren.
Pima County Supervisor Ramón Valadez will present the certification to Primavera at the board's April 7 meeting. Pima County and the city of Tucson are the first governmental jurisdictions in the nation to develop a building standard to achieve net-zero energy.
---
TAGS
bike fest
,
Cyclovia Tucson
,
Earth Day
,
el grupo
,
Environment
,
KXCI
,
National Park Service
,
national parks
,
Tucson Earth Day
,
Weekly Green
,