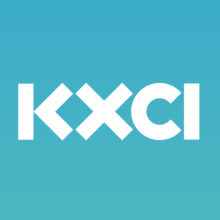 CROSBY, STILLS, NASH & YOUNG – DÉJÀ VU
Released: March 11, 1970 – 49 years ago
The second release by super-group Crosby, Stills & Nash, and first with Neil Young, finds four seminal talents at the top of their game. Stylistically diverse, straddling folk, country, and guitar-driven rock accompanied by astounding, complex harmonies, and memorable, anthemic lyrics, this was truly a landmark release. Indeed, perhaps no other album better demarcates the end of the '60s and youthful idealism with the cynicism that came to characterize the 1970s.
---
The Classic Pick is a weekly feature at 4 p.m. Monday-Friday on The Home Stretch, sponsored by the Good Oak Bar and curated by Kris Kerry. Each Monday at 4 p.m. Kris stops by KXCI's studio to give us insight on this classic album at 91.3 FM and  KXCI.org. 
Other Info:
Déjà Vu was on one of the most hotly awaited sophomore albums in rock history. The super group Crosby, Stills & Nash had formed in 1968. Over a 30 year span, they released a total of eight studio and live albums. Occasionally, this super-group added a fourth member, Neil Young. Déjà Vu was the first release to feature all four members. Young is only an occasional member, appearing only on Déjà Vu along with American Dream (1988), and Looking Forward (1999).
David Crosby

, in addition to his very successful solo career, was the

founding member

of

The Byrds

and

Crosby, Stills & Nash (& Young)

.

In 1967, he was forced out of The Byrds

, which

led him to forming CSN(Y)

. Crosby was

politically outspoken and was a prominent figure in the 1960s anti-war movement and counterculture scene

. He has ben

inducted into the Rock 'n' Roll Hall of Fame twice

: once for his work w/

The Byrds and once for his work w/ CSN(Y)

.
Stephen Stills, singer-songwriter and multi-instrumentalist

, began his professional career with

Buffalo Springfield (co-founder w/ Neil Young)

.

After Buffalo Springfield disbanded in 1967/1968, he joined CSN(Y

). Stills is ranked at

no. 28 on Rolling Stone's list of "The 100 Greatest Guitarists of All Time

, and was the

very first person to be inducted into the Rock 'n' Roll Hall of Fame twice

for his work w/

CSN(Y) and Buffalo Springfield

.

Neil Young has been cited numerous times as referring to Stills as a genius.
Graham Nash

is best

known for his sublime tenor voice

and for his songwriting contributions to the UK pop/rock act

The Hollies

along w/ CSN(Y). He also is in

the Rock 'n' Roll Hall of fame twice, for his work with The Hollies and CSN(Y

).
Neil Young

,

co-founder

of

Buffalo Springfield w/ Stephen Stills

, had

already released two solo albums and three as a member of Buffalo Springfield by the time he joined CSN in 1969

. He is primarily

known for his signature tenor

along with

his often distorted guitar work (particularly w/ Crazy Horse)

, which has earned him the nickname of "

Godfather of Grunge

." He is also included on

Rolling Stone's list of "The 100 Greatest Guitarists of All Time, ranked at no 34.

Over the years, Young has

won several Grammy and Juno awards

(he is Canadian by birth). He is

also in the Rock 'n' Roll Hall of Fame twice for his work with Buffalo Springfield

.
David Crosby got kicked out of The Byrds, Graham Nash was fired from The Hollies, and Stephen Stills and Neil Young had no group in particular to go to after Buffalo Springfield dissolved.
Prior to CSN asking Neil Young, Jimi Hendrix and Steve Winwood (Traffic) were asked to join CSN, but they refused. Atlantic record executive suggested Stills' former band-mate of Buffalo Springfield.
As far as I know, there are only two bands in which all the members were inducted for their work in that band along with another band or solo work: CSN(Y) and The Beatles.
Recording of Déjà Vu took place at Wally Heider's Studios in San Francisco & Los Angeles between July 1969 and January 1970. It has been reported that the album took around 800 hours of studio time to record (over a month of studio time). Every track, except for "Woodstock," were recorded as individual sessions by each member.
Neil Young appears on only 5 of the 10 tracks. CSNY took turns on lead vocals, sharing leads on only only two tracks, "Country Girl" and "Everybody I Love You." Lead guitar parts were shared between Stephen Stills and Neil Young, with rhythm guitar parts played by David Cosby. Stills and Nash played keyboards on several tracks. Drummer Dallas Taylor and bassist Greg Reeves are credited on the album cover w/ their names in a smaller typeface. Jerry Garcia of the Grateful Dead played pedal steel on "Teach Your Children," and John Sebastian of Lovin' Spoonful played harmonica on the title track.
Songwriting credits were equally shared, with Crosby, Stills, Nash, and Young writing 2 songs each. "Everybody Loves You" is the only track w/ shared writing credit by Stills and Young. "Woodstock" is a Joni Mitchell cover from Ladies of The Canyon (1970). While Joni Mitchell's version was very popular, CSNY's version became a counterculture anthem. Nash was living w/ Joni Mitchell at the time… "Our House" was written by Nash about the domestic bliss he shared w/ Mitchell at the time. Nash reportedly wrote the song in an hour.
Four singles were released from Déjà Vu: "Carry On," "Our House," "Teach Your Children," and "Woodstock." All but "Carry On" charted on the Billboard Top 40 Chart. Thanks to these singles, Déjà Vu found its way to the top of the Billboard Album Chart, peaking at Number 1. Over time Déjà Vu became a multiplatinum release in the US, selling nearly 10 million copies worldwide. Déjà Vu is the best-selling album of all four members careers to date.
The popularity of the LP contributed to the success of the four members solo albums, released not long after Déjà Vu: Neil Young's After the Gold Rush, Steven Still's self-titled release, David Crosby's If I could Only Remember My Name, and Gram Nash's Songs for Beginners.
CSN(Y) stylistic combination of country, folk, and rock opened the door for a number of musical acts in the early 70s, including Jackson Browne, Joni Mitchell, Linda Rondstadt, the Eagles, America, etc.
Over time, Déjà Vu has come to be regarded as one of the best releases of the late '60s/early '70s, finding its way onto numerous "greatest of all time" lists, including its place at 148 on Rolling Stone's "500 Greatest Albums of All Time."
The collective style of CSN(Y) straddled several genres of popular music, including folk, country-rock, and guitar-driven rock – all characterized by three-part harmony. By 1970, The Beatles had disbanded and Bob Dylan was in a less productive phase of his career, and CSN(Y) found itself at the vanguard of the counterculture movement along with the Rolling Stones and The Who.
CSN(Y) were vehemently anti-Vietnam War, recording "Ohio" in late May 1970, just two months after the release of Déjà Vu, following the shooting of four Kent State University students by the National Guard in early May of 1970. "Ohio" was originally released as a single in June 1970.
The quartet are somewhat estranged today… David Crosby and Graham Hash are 77, Stephen Stills is 74, and Neil Young is 73.
---
TAGS
Classic Pick
,
Classic Pick of the Week
,
CROSBY
,
KXCI Classic Pick
,
NASH & YOUNG – DÉJÀ VU
,
STILLS
,