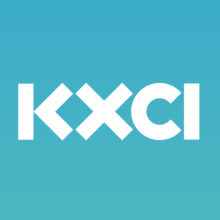 I am a junior Physiology undergraduate at the University of Arizona. I've always been fascinated with the science powering human beings, so getting an opportunity to actually make new discoveries about humans was immediately interesting to me. I have plans to go to medical school, as I like to solve problems, and enjoy working with people. Usually, my free time is spent attending groovy (don't know what that word means but my mentor keeps using it) local Tucson performances and working with custom built PCs.
The University of Arizona's Undergraduate Biology Research Program is partnering with KXCI 91.3 to produce "Thesis Thursday," a weekly segment featuring student researchers talking about their undergraduate thesis projects, or research projects while working with University professors. Students describe their research, their overall goals and career interests and where they think their research will lead. As well, they get a chance to share the music and interests that motivate them.
Broadcast three times every Thursday with a new student each week.
Thursdays: 9:55 AM, 11:55 AM, and 2:55 PM
Produced by Cathy Rivers
---
TAGS
KXCI
,
Nathan Borrero
,
Tucson
,
UBRP
,
University of Arizona
,