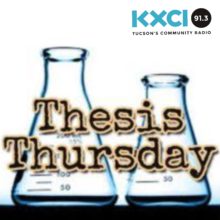 My name is John Kim and I am a senior at the University of Arizona, majoring in Neuroscience
and Cognitive Science, along with a secondary major in Molecular and Cellular Biology and a
minor in Biochemistry. My academic and career goal is to pursue an MD-PhD in neurosurgery
and neuropsychology research. I am currently working in the Vanderah and Largent-Milnes lab
group where I analyze the presence of tight junction proteins expressed on the blood-brain
barrier from rat brain samples of migraine with aura models. My research career began when I
was accepted as a high school intern at the ASU Biodesign Institute. Since then, I have been
honing my research skills in preparation for my thesis topic, which is the molecular constituents
of the central nervous system in abnormal psychology models. Throughout my time at UofA, I
have been involved in Alpha Epsilon Delta (the pre-health honorary) and UBRP Ambassadors,
where I am currently the Volunteer Chair.