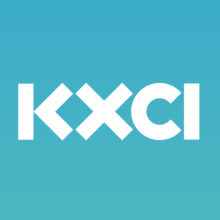 I am a Senior majoring in Biochemistry and Latin at the University of Arizona and I would like to go to medical school so I can fulfill a beneficial role in society.  As an undergraduate, I believe science plays a great role in contributing to the knowledge of the world so I began to conduct research.
Research has been a fascinating experience in my life but it is not the only interesting aspAect as I enjoy rock climbing, trivia and pole acrobatics in my spare time.
The University of Arizona's Undergraduate Biology Research Program is partnering with KXCI 91.3 to produce "Thesis Thursday," a weekly segment featuring student researchers talking about their undergraduate thesis projects, or research projects while working with University professors. Students describe their research, their overall goals and career interests and where they think their research will lead. As well, they get a chance to share the music and interests that motivate them.
Broadcast three times every Thursday with a new student each week.
Thursdays: 9:55 AM, 11:55 AM, and 2:55 PM
Produced by Cathy Rivers
---
TAGS
KXCI
,
Tucson
,
UBRP
,
University of Arizona
,