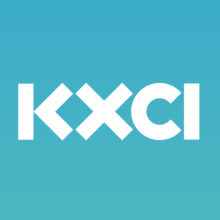 Vox Urbana joins Matt Milner for a long awaited live performance in Studio 2A for the second hour of Locals Only on Monday, February 2nd, 2015.
Listen to an amazing hour of live and local music from Vox Urbana, while in between sets they discuss the formation of the band, the creative process for writing their music as well discussing their new album, "La Pitaya" which has already received heavy airplay at KXCI.
This is a Live in Studio 2A with Locals Only not to miss!
Vox Urbana Website
Vox Urbana Facebook
Vox Urbana Bandcamp (with album purchase available!)
---
TAGS
Community Radio
,
cumbia
,
electric cumbia
,
KXCI
,
latin music
,
live performance
,
live radio
,
Locals Only
,
Studio 2A
,
Tucson
,
Vox Urbana
,