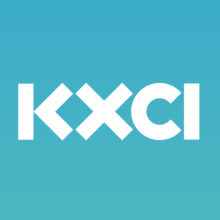 Thanks for visiting KXCI's Locals Only – Tucson, AZ.
We're coming at you this week with another live, in-studio performance from The Unday. They will be joined by Sophie Gibson-Rush live in Studio 2A for an hour of music and conversation.
A little bit about The unday
---
The Unday's members share a strong family-like bond and a rich history of musical conspiracy that dates back over 10 years of various jam-band and bar-rock incarnations. In 2011, the collaborative brain-child known as The Unday was born with a more serious intent to pursue originally inspired compositions that push the boundaries of genre. Their music carves out a unique journey, exploring themes of impermanence, gleaned not only by the name, "The Unday," but by the surprising twists and turns within and between songs. This rock quartet exhibits overtones of classic rock, blues, and jazz, as well as deeply rooted classical and Spanish influences.
Personnel include:
Deanna Cross – Vocals, Violin/Viola
Clovis Jako – Guitars
Shaun Botthof – Guitars
Samuel Bess – Percussion
---
Live Audio & Video Engineering by:
Duncan Hudson
Ben Holman
Wallace Schubach
Walter Harrington
Post-production editing and web page by:
Dominic Castelli
Remember to visit the Locals Only website weekly to catch another great performance by one of our great local musical artists. 
---
TAGS
KXCI
,
Local Music
,
Locals Only
,
Studio 2A
,
The Unday
,