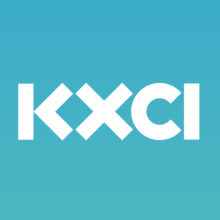 Thanks for visiting KXCI's Locals Only, in Tucson, AZ.

We're coming at you this week with another live, in-studio performance from The Jim Howell Band. They are joining us in Studio 2A for an hour of music and conversation. The show is hosted this week by Matt Milner.
Raised from the caliche bound floor of the Sonoran Desert, Jim Howell draws from the duality of human life, hope in the sink of depression, light peering through evil, and achievement measured by lowered expectations. Burn It Down Bleedin' Heart is a mantra for the self and a call to others to join together. A plea to humbly brandish the heart that bleeds for humankind resist the bullies and burn down the establishment of hate, mistrust and self-service.
Jim has released two previous efforts that were combined band and solo performances. On the latest album Jim holed up in his midtown Tucson recording studio and poured out the songs, performed and recorded all musical instruments and vocals himself during the first quarter of 2018. The process was both labor of love and an exorcism of the emotions of 2017 at once. It was a fast and furious experience with no time spent rethinking or second guessing ideas. With the sum of additional knowledge from earlier recording projects and the focus of isolated determination, this proves to be Jim's strongest songs and sound yet. For sure this collection of songs are at least the most sincere and true to his own voice.
This live performance wouldn't be possible without the volunteers who help us wrangle all of those angry pixies through the wires, tubes, and airwaves!  Thanks goes out to:
Live Audio & Video Engineering by:
Duncan Hudson
Ben Holman
Wallace Schubach
Walter Harrington
Bjorgvin Benediktsson
Post-production editing and web page by:
Dominic Castelli
Remember to visit the Locals Only website weekly to catch another great performance by one of our great local musical artists. 
---
TAGS
KXCI
,
Local Music
,
Locals Only
,
Studio 2A
,
The Jim Howell Band
,
Tucson
,