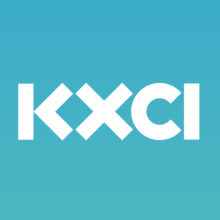 Thank you for visiting KXCI Locals Only, here in Tucson, AZ.
We're coming at you this week with another live, in-studio performance from one of our local artists. This week, Sweet Ghosts is joining us in Studio 2A for an hour of music and conversation. The show is hosted this week by Matt Milner
Here is a little bit about Sweet Ghosts from their website's bio:
Hailing from the windswept desert of Tucson, AZ, Sweet Ghosts is the project of singer-songwriter Ryan Alfred and vocalist Katherine Byrnes. At once familiar and mysteriously unique, they combine "stunning, unpredictable harmonies" (Tucson Weekly) with a colorful instrumental palette where acoustic folk instruments blend with orchestral touches and subtle Brian Eno-inspired synthesizers, with songs that "sound like late afternoon…when winter's coming" (MySpiltMilk.com).
For more information about Sweet Ghosts, visit www.sweetghosts.com.
This live performance wouldn't be possible without the volunteers who help us wrangle all of those angry pixies to get them flowing through the correct wires and tubes. Thanks goes out to:
Live Audio Engineering:
Duncan Hudson
Walter Harrington
Live Video Engineering:
Wallace Schubach
Ben Holman
Remember to visit the Locals Only website weekly to catch another great performance by one of our local musical artists. You can click on the YouTube image below to watch the entire live performance.

---
TAGS
KXCI
,
Live Music
,
Locals Only
,
Studio 2A
,
Sweet Ghosts
,