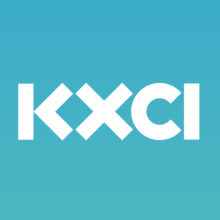 In this episode, we talk with Amanda Smith, Program Associate with the Sonoran Institute. The Sonoran Institute's mission is to connect people and communities with the natural resources that nourish and sustain them. The Santa Cruz River Initiative aims to restore watershed conditions, retain flowing reaches, and reconnect communities to the river.
Along the banks of the Santa Cruz River are paths and other recreational amenities that are part of the Pima County Loop trail system. The Sonoran Institute has developed an online survey and interactive map to learn how people use the river and loop trails for recreation and what improvements people want to see. This information will be used by Pima County Regional Flood Control District to write a new management plan for river and loop trail between Grant Road and Trico Road. Anyone can take the survey, regardless of your familiarity with the river. You can even suggest your ideas for an improvement at a specific location.
In addition to the survey, there will also be a series of in-person workshops in October where you can learn more and provide your input on the future of the river. The survey and workshops cover the extent of the river from Grant Road in Tucson to Trico Road in Marana.
---
Pdaling the Pueblo is a mini-program and podcast that connects people to news and information about Tucson's bicycle culture. A collective of bicycle enthusiasts host and produce weekly programs covering a wide variety of topics. From community events to questions about how bicycle funding works; tips to start riding more to interviews with local bicycling legends, Pedaling the Pueblo explores life on two wheels from a "people first" approach, allowing us all to have an open dialogue about how people move through our shared built environment.
Content is responsive to and driven by the community, so if you have a question or topic you'd like to hear covered, email us at [email protected]. You can also find us on Facebook.
---
TAGS
bicycling
,
Parks and Recreation
,
Pima County
,
Pima County Flood Control District
,
Santa Cruz River
,
Sonoran Insitute
,
The Loop
,