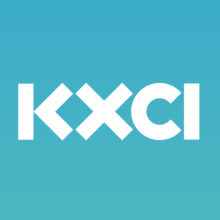 In this episode, Kylie Walzak and Colby Henley with Living Streets Alliance talk about the launch of Love to Ride in Tucson. Love to Ride is an online platform and smartphone app that makes it easy and fun for existing bicycle riders to encourage their friends, co-workers and community to ride.
While the Love to Ride program will be active year-round with monthly prize drawings, the real excitement happens during the Tucson Bike More Challenge, a free, fun competition among workplaces between October 30 and November 30, 2016 (with another Challenge in the spring!). Once you register and create a profile, users can watch their points stack up, exchange encouraging messages with coworkers (or engage in some friendly bragging with competitors), set goals, post photos, and earn badges. Anyone who logs a ride of at least 10 minutes is eligible to win prizes, bike lights, helmets, locks, gear, bike tune-ups, movie tickets, restaurant gift certificates, solar chargers and even bicycles.
To register for Love to Ride and to learn more about the Tucson Bike More Challenge, check out the website and Facebook page.
To suggest a bicycling topic for Pedaling the Pueblo or to ask questions about bicycling in Tucson, email us at [email protected].
---
TAGS
bicycles
,
bicycling
,
cycling
,
KXCI
,
Living Streets Alliance
,
Love to Ride Program
,
Pedaling the Pueblo
,
Tucson
,
Tucson Bike More Challenge
,