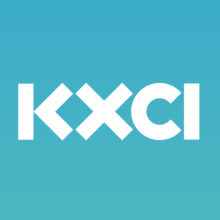 Thanks for visiting KXCI's Locals Only – Tucson, AZ.
We're coming at you this week with another live, in-studio performance from Panic Baby. They will be joined by Matt Milner live in Studio 2A for an hour of music and conversation.
A little bit about panic baby
---
The emotive Phoenix indie soul-rock ensemble led by vocalist Raquel Willand, Panic Baby (for fans of Rilo Kiley, Alabama Shakes) skillfully mixes elements of indie rock & soul with a western desert flare. In 2015 Willand, guitarist Jared Wood and bassist Nick Smith met online. The trio explored musical influences and writing styles while cutting their teeth in the local music scene. In 2017 with the addition of drummer Devin Russell, Panic Baby was born. Panic Baby has learned the meaning of patience.
After releasing a handful of singles in late 2017, which helped earn Willand the award of Best Vocalist from the Phoenix New Times the following year, the band turned their focus to writing their album and fine tuning their sound. Following a failed go at working with a producer for "Don't", the band made the choice to go full DIY on their debut, fully embracing the challenges and hard work to come. In this time Panic Baby honed their delicate yet purposeful songwriting and their captivating live show.
---
Live Audio & Video Engineering by:
Duncan Hudson
Ben Holman
Wallace Schubach
Walter Harrington
Bjorgvin Benediktsson
Post-production editing and web page by:
Dominic Castelli
Remember to visit the Locals Only website weekly to catch another great performance by one of our great local musical artists. 
---
TAGS
KXCI
,
Local Music
,
Locals Only
,
Panic Baby
,
Studio 2A
,