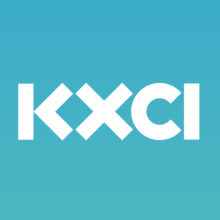 Thanks for visiting KXCI's Locals Only – Tucson, AZ.
We're coming at you this week with another live, in-studio performance from the band Nocturnal Theory. They will be joined by Matt Milner live in Studio 2A for an hour of music and conversation.
A little bit about Nocturnal theory
Tucson-based singer-songwriter and producer, Dominic Rischard, combines soulful lyricism with mellow sample-based electronics under the band name, Nocturnal Theory.
His musical origins began at an early age with the electric guitar. Spending years writing and recording guitar melodies in a variety of studio settings allowed him to gather a detailed and eclectic sound. He created a style that melded the organic elements of acoustic instrumentation and modern music production. Dominic's songwriting reflects moments of weakness and vulnerability. Colored with influences of pop, folk, R&B, and rock, Nocturnal Theory steps outside the rigid classifications of these genres.
While releasing his first single "Set Our Bodies on Fire" in late September of 2018, Rischard worked to develop a strong live set to reflect his studio project. Collaborating with close friend and bassist Danny Fimbers, vocalist/guitarist Clay Dudash, and guitarist/keyboardist Dominic Zuna, the four-piece band paired their influences to create the sound recognizable on Nocturnal Theory's sophomore release, "Never Go". Incorporating vintage synthesizers, down tempo beats, melodic guitars and emotional lyrics gives the group their distinguished style. Rischard explains," Writing these songs is a process of growth and healing. When I am writing with honesty, I can feel it."
Live Audio & Video Engineering by:
Duncan Hudson
Ben Holman
Wallace Schubach
Walter Harrington
Bjorgvin Benediktsson
Post-production editing and web page by:
Dominic Castelli
Remember to visit the Locals Only website weekly to catch another great performance by one of our great local musical artists. 
---
TAGS
Dominic Rischard
,
KXCI
,
Local Music
,
Locals Only
,
Nocturnal Theory
,
Studio 2A
,