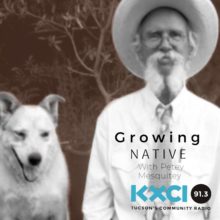 I do love the fall and winter smell of moist old leaves and grasses. It always sparks a memory of my childhood in moist Kentucky. I love that. Marcel Proust called the memory brought on by a smell "memoire involontaire."  Sometimes my prep school education comes back to haunt me, which may be another type of involuntary memory, as in, "Hey, I didn't know I knew that."
Many of my childhood memories, involuntary or voluntary, are about time spent out in nature. We don't think about that when we're kids, we are simply delighted to be out. Our parents were happy to have us out of the house and we were too.
I do think we can lose something when we get older, like the genuine excitement of a new insect, a lizard, an arrowhead and perhaps I should only speak for myself. I sometimes need to remind myself to drop all the mundane baggage I'm carrying and get back to what's real and that would be an insect or a lizard or an arrowhead.
I did share my love of wild and ancient things with my kids and I hope it sparks some wonderful memories and that they keep that love through out their lives. Ms. Mesquitey and I have a granddaughter who is now the recipient of our appreciation of wildness and I suspect getting her out of the house will enrich her life.
I do think all children need to get out of the house. Oh wait, I forgot someone. Hey adults, get out of the house!
A few notes: The photos are of a great plains skink in my hands, some colorful soldier beetles on a Mearns sumac, and some arrowheads I found in tobacco fields when I was a little boy in the 1950's. My dad told me the artifacts I was finding were of the Adena Culture and from around 800 BC. Wow! The book they are posed on, A Pictorial History of the American Indian, is by Oliver La Farge. If you can find it (my copy is from Christmas 1957) I recommend it.
---
TAGS
Growing Native
,
kids outside
,
nature
,
Petey Mesquitey
,