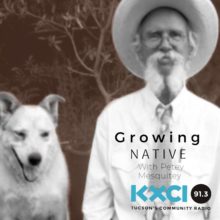 Well, now you know about my personal gardening history. It's not done. I mean there is history in the making in the garden just outside the front door of our 1991 Marvelette.  And though this year there are no wax beans in the garden we have a favorite pole bean called Rattlesnake Snap growing on a fence line. Bush beans and pole beans like Rattlesnake Snap are Phaseolus vulgaris. There are close to seventy species of Phaselous and they are all from the Americas. And though they traveled to the Old World…French beans, Italian beans, etc… they all came from the New World. So your favorite bean may be a tepary or a lima or a navy, but it is no doubt a Phaseolus and of the Americas. There are a few exceptions of course like Vicia faba and Vicia unguiculata, but hey, that's confusing. Just remember Phaseolus for now.  There are eight species of Phaseolus native to Arizona. How cool is that? Very cool. And yes, the tepary bean, Phaseolus acutifolius, is among the eight.
Anyway, now you know a little about beans, but more importantly, how gardening and the sharing of food all started for me around sixty years ago when a neighbor put some homegrown wax beans on my dinner plate. Amen.
A couple notes: the photos are not mine, but taken from the web. I love the bean section of the different seed catalogs I get in the mail… I know, I'm a geek… but listen, a good source for tepary beans can be found in the Native Seeds SEARCH catalog. They list eight or nine different types of tepary beans!
---
TAGS
gardening
,
Growing Native
,
Petey Mesquitey
,
Phaseolus vulgaris
,
wax beans
,