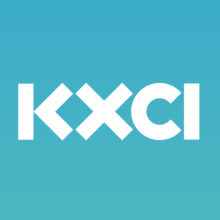 Thanks for visiting KXCI's Locals Only – Tucson, AZ.
We're coming at you this week with another live, in-studio performance from Mamma Coal. She will be joined by Sophie Gibson-Rush live in Studio 2A for an hour of music and conversation.
A little bit about Mamma Coal
---
Carra "Mamma Coal" Stasney was born and raised near Detroit MI and recently transplanted to Tucson after living in Portland OR for twelve years. Carra is a singer-songwriter steeped in the traditional sounds of country and roots music. She has been playing and writing for over twenty years. Whether leading a six-piece band, or playing a solo set, she brings her full soul and spirit to each song.
Carra cut her country music teeth by playing in several classic country cover bands, singing songs by her heroes like Dolly Parton, Emmylou Harris and Loretta Lynn. She also had the opportunity to regularly sing June Carter's parts with a Johnny Cash tribute band. A committed songwriter, she's released four albums of original music, two as band leader with American Cosmos and Copper & Coal, and two solo efforts. Her last album Raven Haired Vixen was inspired by Willie Nelson's album Red Headed Stranger.
---
Live Audio & Video Engineering by:
Duncan Hudson
Ben Holman
Wallace Schubach
Walter Harrington
Bjorgvin Benediktsson
Post-production editing and web page by:
Dominic Castelli
Remember to visit the Locals Only website weekly to catch another great performance by one of our great local musical artists. 
---
TAGS
KXCI
,
Local Music
,
Locals Only
,
Mamma Coal
,
Studio 2A
,
Tucson
,