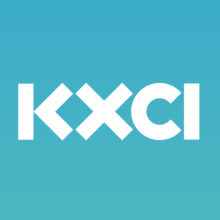 Thanks for visiting KXCI's Locals Only – Tucson, AZ.
We're coming at you this week with another live, in-studio performance from the band M. Crane. They will be joined by Sophie Gibson-Rush live in Studio 2A for an hour of music and conversation.
A little bit about M. Crane
---
.:. There was never any more inception than there is now
Nor any more youth or age than there is now
And will never be any more perfection than there is now
Nor any more heaven or hell than there is now .:.
---
This music is honest about pain and beauty. It's for lovers, thinkers, poets, mothers, zealots and my idols…for myself and for you. Most all of the songs come from poems, inspired by Yeats, Whitman and Rilke or Dumas, Emily Brontë, Dostoyevsky, Austen and Tolkien or still Dylan, Morrissey, Van Morrison, Edith Piaf, Tchaikovsky and Chopin – whomever I'm reading or listening to, whatever I'm doing or not doing, whatever I love or hate – and whatever has heat to it gets its own music.
---
Live Audio & Video Engineering by:
Duncan Hudson
Ben Holman
Wallace Schubach
Walter Harrington
Bjorgvin Benediktsson
Post-production editing and web page by:
Dominic Castelli
Remember to visit the Locals Only website weekly to catch another great performance by one of our great local musical artists. 
---
TAGS
KXCI
,
Live Music
,
Local Music
,
Locals Only
,
M. Crane
,
Studio 2A
,